Do you want your child to feel
empowered

and

confident

?
Anxiety is extremely prevalent among young people. It can be particularly debilitating. It can impact their emotional development and learning, and can present physically as fatigue, headaches, stomach aches and trouble sleeping.
Unleash is an experiential journal that teaches children why they feel anxious and gives them practical, science-backed resources, to manage their experience.
The book is practical, fun, and easy-to-understand. It incorporates dozens of strategies to help your child deal with anxiety, turn goals into actionable steps, and feel liberated.
IDEAL FOR AGES
8 – 12 YEARS
ENGAGING, FUN AND EASY-TO-UNDERSTAND
A BEAUTIFULLY DESIGNED, PERSONALISED JOURNEY
BASED ON COGNITIVE BEHAVIOUR PSYCHOLOGY
DOZENS OF PRACTICAL STRATEGIES
BUILDS KNOWLEDGE AND CONFIDENCE
How can this journal help your child?
Unleash will teach your child about anxiety and why they feel anxious. And it provides your child with practical strategies to help them take control of their anxiety. Through the activities, they will learn about:
Beautifully Designed,
Evidence-Based
Beautifully designed and grounded in evidence-based psychology and the latest neuroscience, Unleash will take your child on a self-discovery journey. They'll curate their own personal experience as they learn about their feelings and how to manage them.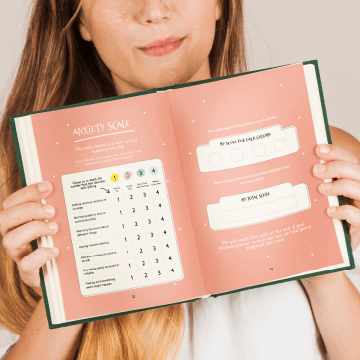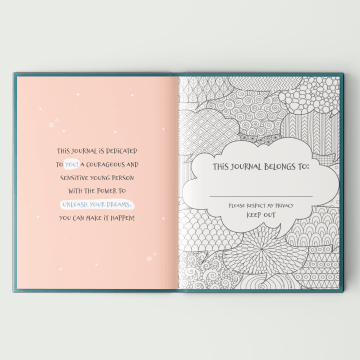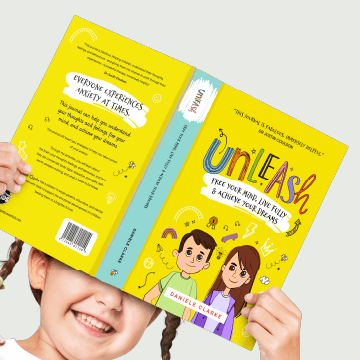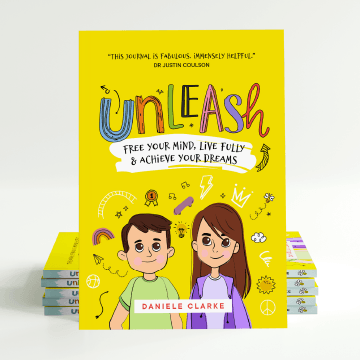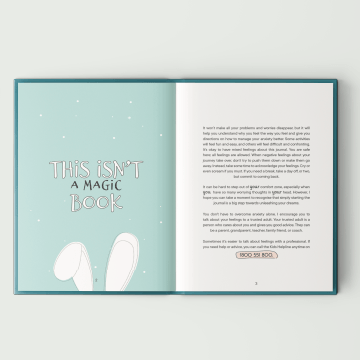 I have been using Unleash with my daughter for a few weeks now and we are really enjoying it. It makes it easy to understand anxiety and all the associated feelings. The journal breaks down the skills needed to control anxiety step-by-step which is so important for an anxious child. My daughter can follow it easily and we are already seeing progress in how she deals with his anxiety.

Aditya G.
I just wanted to take a moment to say how much I love the Unleash journal! It's beautifully designed, easy to read, and provides great scenarios to help kids understand the concepts. My son and I are reading it together and he asks me to complete the activities with him every night. Keep up the great work!

Emma P.
I was really struggling to find a way to explain anxiety to my child in a way they could understand. But then I came across Unleash! It makes understanding anxiety so easy and it breaks down complicated concepts such as emotions in a child friendly way. It's been very helpful. Thank you, Superpower Kids!

Noah H.
I've been using Unleash with my child for a few months now and we love it! Unleash helped my child understand that she is not "broken" which made it easier for her implement the strategies at her own time. Thank you, Unleash, for making learning about anxiety and emotions feels like an open door of possibilities!

Janeen S.
This journal is fabulous. Helping children understand their thoughts, feelings, and behaviours – and giving them the chance to work through their experiences – is powerful therapy. Beautifully designed. Perfectly written. Immensely helpful. Not only do I recommend this book for every family, but I'm giving a copy to each of my girls.
Dr Justin Coulson. Founder of happyfamilies.com.au, host of Parental Guidance, Father of 6 daughters
The Anxiety Journal is a wonderful resource for young people to use to learn about, acknowledge and manage their feelings of anxiety. Act for Kids has seen a significant increase in levels of anxiety in children and young people over the last couple of years and a resource like this will be invaluable in helping kids increase their feelings of control and grow their optimism for the future.
Dr. Katrina Lines. Clinical Psychologist & Act for Kids CEO
Unleash is a journal – meaning, private and personal to the user – to help pre-teens and young teens free themselves from this terrible scourge. Affirming and interactive, every page sparkles with invitations to explore the thinking, feeling, and behaviours that lead to an over-anxious state. Clarke has drawn on both the tried-and-true concepts of psychology's…
Dr. Meg Carbonatto. Ph.D., Psychotherapist
'Unleash, professionally guides the reader through a clear and profound self-inquiry process. Her evidence-based approach takes the reader on a journey, equipping them with the knowledge and understanding of how to manage difficult experiences and the tools to create a fulfilling life for themselves and loved ones. This book is an extremely helpful resource for not only children, parents, educators and health professionals but for anybody who dares to follow their dreams.'
John Pink Clinical Psychologist & Director of ZenEd | Resilience ProgramCEO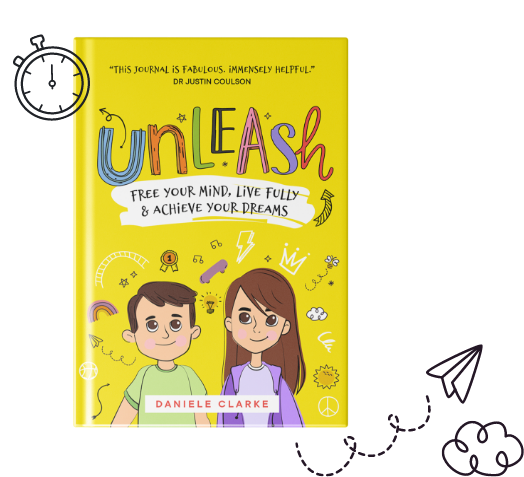 Give your child the gift of confidence
Get your copy of Unleash today and give your child the tools they need to manage their anxiety in a healthy and effective way.
Discounts available for bulk orders, including Schools.
For details, please contact us by email